All About D'Arcy Wickham
D'Arcy's Story
D'Arcy Wickham is a teacher of multiple guitar genres, voice and stringed instruments who also delights with his own musical prowess as shown on his new 'Signal Hill' album and in backing other acclaimed musicians in concert and the studio.
D'Arcy Wickham Quick Bio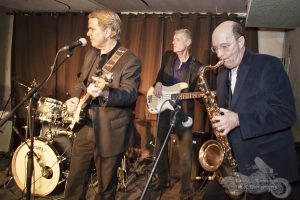 There are those who do and those who teach, conventional wisdom tells us. But in the case of acclaimed fingerstyle guitar picker and elemental songwriter D'Arcy Wickham, the combination of doing and instructing is seamless and exquisite, as can be heard on his new Signal Hill album. In the same straightforward but polished manner that he writes and performs his songs of substance, he imparts the secrets of developing formidable prowess to students in lessons at two locations and online. Whether by his skills in performance or the studio either alone or backing other acclaimed musicians, or by sharing tips and techniques on guitar, other stringed instruments and vocals with students, D'Arcy Wickham is a supremely well-rounded master of musical art.
D'Arcy Wickham Full Biography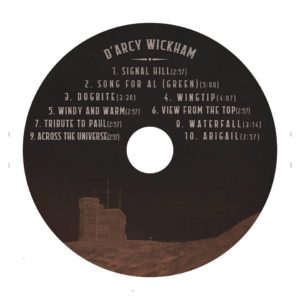 Rightly regarded as a masterful fingerstyle guitar player and also an award-winning songwriter of substance, D'Arcy Wickham may not be a household name but is on the speed-dial of an impressive group of fellow composers and a must-see performer for fans of stylish acoustic music.
In over 45 years of performing and with the release of three albums of original material, he has established himself in the foremost ranks of performers and crafters of authentic but polished songs combining Roots and Country traditions that are enduringly timeless, inviting many repeated listens.
As a teacher of guitar, ukulele, bass and vocals he has tutored highly respected artists such as Daniel Lanois and Liam Titcomb and had students referred to him by established performers such as David Wilcox, Gordon Lightfoot and Bill Cameron.
In the studio and on stage he has worked with a who's who of Canadian Adult Contemporary, Folk, Roots and Pop artists including Ian Thomas, George Olliver, Guideo Basso, Daniel Lanois, Raffi, Kathyrn Rose, Dennis Keldie, David Woodhead and Anne Lindsay.
His new Signal Hill album being released in 2018 exhibits both the formidable musicianship that won him the 2007 Songs With A Heart Award for the instrumental "Feather Fingers" and his authentic lyrics and vocal poignancy that have been hailed by critics such as Greg Quill of the Toronto Star.
D'Arcy comes by his expertise as a performer and teacher though dint of a long and admirable pedigree, beginning with his collaborations and touring with Ian Thomas in the early 1970s.
Although he bowed out of full-time performing after releasing a couple of singles in order to concentrate on teaching and raising a family, he sought out Thomas to produce his debut Dust and Loneliness album in 2000, which was immediately embraced by the Roots community. Two of its tracks appear on composite cds released by Borealis Records and his music was compared in one review to "Jackson Browne or John Hiatt without an edge."
For his 2005 release, Feather Fingers, D'Arcy called upon another acclaimed Canadian artist, Jason Fowler, to do the production and the result was the award from the Canadian Council of Folk Festivals and reviews noting in one case that "his lyric writing is quite masterful" and calling the disc an "enchanting record, both relaxing and though provoking" with "intricate guitar sound" that "turns to the traditions that made music so great in the past, rather than the formulas of today."
Fowler has returned to do the production for the new album and based on the results in the past, it can be expected that this will be another critical success.  But that won't change D'Arcy's commitment to his students, which has remained steadfast for over four decades.
In addition to teaching at his north Toronto home studio and a new location on Harbord Street downtown, he has also released a series of instructional videos on the basics of fingerpicking guitar that can be viewed on YouTube.
Whether picking on stage, recording in the studio, composing polished songs that one critic noted have "neither the unnecessary simplicity, nor the unnecessary complications" some writers fall prey to, or imparting techniques and tips to students at all levels, D'Arcy Wickham's passion is distilled through precision and professionalism to create exquisite results.
Accolades and Awards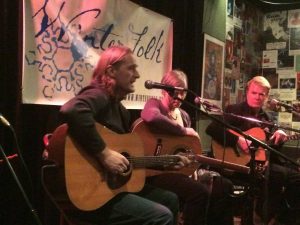 2007 Winner in "Songs from the Heart" Competition for his song "Feather Fingers"
2008 Featured performer at North-by-Northeast Music Festival
2009 Canadian Region Finalist in the Mountain Stage NewSong Contest
2009, 2010, 2011 Featured performer at Winterfolk Blues and Roots Festival